Dumbarton at Dusk: Howlin' Happy Hour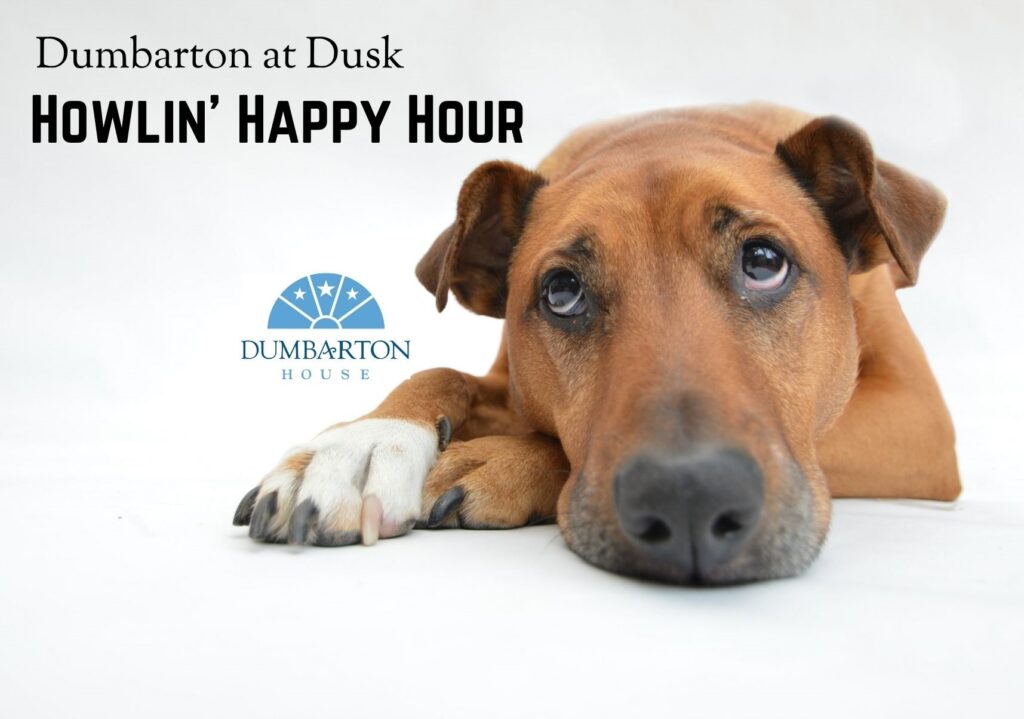 See Dumbarton House in a whole new light by joining us for after-hours fun with man's best friend!
Learn about the work of America's VetDogs who train and provide service dogs for America's veterans. The National Society of Colonial Dames of America, headquartered at Dumbarton House, helps support America's VetDogs as part of their commitment to public (and patriotic) service. Peruse historic depictions of dogs in Dumbarton House's collection, meet local America's VetDogs trainers, and enjoy a pup-themed craft (pup not required!).
This is a night you won't want to miss! Light refreshments, a cash bar, and self-guided museum tours are available. Support programs like this with a suggested $5 donation.
We are delighted to welcome you and your pups and to share the work of our partner, America's VetDogs. To ensure the health and safety of all attendees (2 legged and 4 legged) we ask that you abide by the following rules:
Dogs must be leashed at all times. Retractable leashes are not permitted.
In order to attend this event your dog must be up-to-date on all vaccinations.
Clean up after your pet and make use of the disposal stations throughout the area.
Do not bring your dog if they display any aggressive or unfriendly behavior. Dogs (and owners) who cannot play in a kind and friendly manner will be asked to leave.
Dogs must remain on the grounds or Lower Terrace. Only service dogs may enter the Belle Vue Room and museum.