GTWT: Virtual Spirits of Georgetown
Join DC tour guide, Dwane Starlin for a virtual afternoon out on the spooky streets of Georgetown! Learn about local hauntings and happenings that will ensure you sleep with the light on during this fun and engaging webinar presentation.
Please note this is a virtual program. There is no in person component at Dumbarton House. You will access the presentation using the "View Livestream" button in your Ticketleap confirmation email.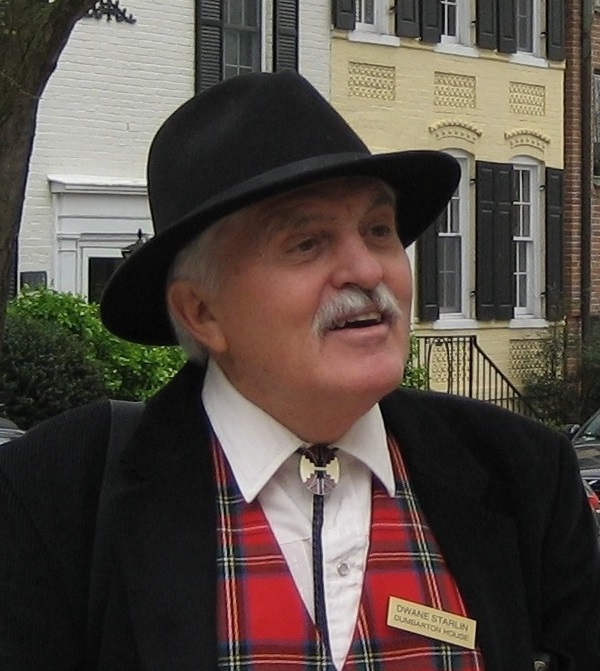 Originally from Colorado, Dwane has lived in the DC area for over 30 years. He is an actor-performer who specializes in historical characterizations in addition to being a professional, licensed tour guide and is a member of the Guild of Professional Guides of Washington, D.C. He worked for the Smithsonian's National Museum of American History portraying Joseph Henry, the first Secretary of the Smithsonian for two years. He has been associated with the Dumbarton House since 2006. A founder of the Burleith History Group, he co-authored "Images of America: Burleith" in 2017. He is an ambassador for the Georgetown BID. A board of director of the Alliance to Preserve the Civil War Defenses of Washington, he annually performs as the bugler for Fort Stevens. He also has lead tours for Cultural Tourism DC, the Historic Society of Washington and the Old Naval Hospital on Capitol Hill.