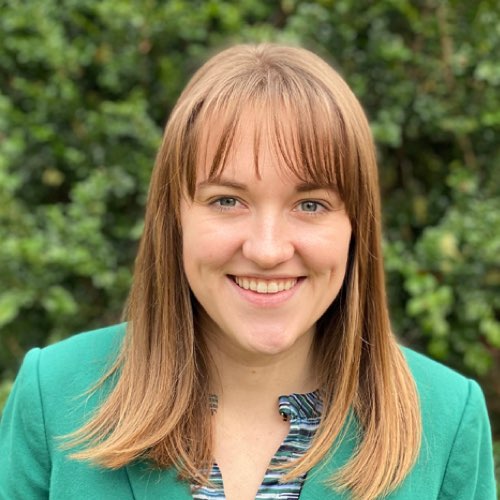 NSCDA Member Services Manager​
Rachel started working for the NSCDA in October of 2019 as the Meetings and Member Services Assistant becoming the Membership Manager in December of 2020. She plans Dames meetings and events, works with the membership committee, and helps with any general inquiries from our 15,000 members.
Rachel has a Bachelor's in Theatre and Media Arts and Design from James Madison University. Previously Rachel has worked for the Children's Museum of Richmond, working very closely with Santa and the Snow Queen. She has traveled the country performing children's theatre with Virginia Repertory theatre and Hampstead stage company. Rachel has also worked as a teacher and an administrator of a theatre camp for children ages 3-16.
Rachel joined Dumbarton House in 2019.
Fun Fact: Rachel has a dog named Colby and a cat named Maisy that both love to make appearances in virtual meetings.