Become a part of Dumbarton House's future
Dumbarton House relies on support from generous individuals, businesses, and foundations to advance our mission of preservation and education. There are several ways to contribute to Dumbarton House, listed below. Your generosity is greatly appreciated and allows us to serve thousands of visitors, students, neighbors, scouts and tourists every year while preserving our 220-year-old site for generations to come.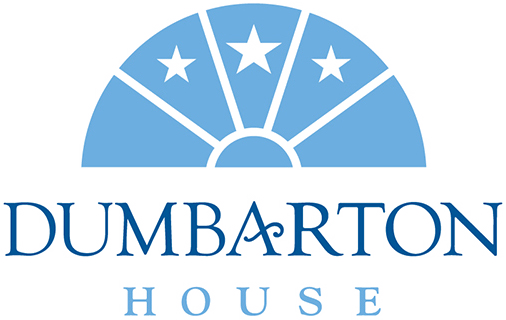 For as little as $4.16 per month, you can support our Federal-period museum and gain access to a wide range of cultural programs and events. Select the membership level that suits you, and join us as a member today. Dumbarton House membership is also a perfect gift for friends and family.
Friends of Dumbarton House
Gifts to the Friends of Dumbarton House annual fund help Dumbarton House accomplish its mission of preserving this historic site and our collections, educating the public about life in the early American republic, and enhancing the cultural life of Washington, D.C.
Dumbarton House Fund for the Future
The Dumbarton House Fund for the Future supports the long-term preservation of the national headquarters and historic house museum of The National Society of The Colonial Dames of America (NSCDA). Donors to the Fund for the Future ensure the survival of our 200-year-old building, grounds, and collections for the benefit of generations to come.
Martha L. Walden Fund for the American Indian Medical Scholarship
The American Indian Medical Scholarship (AIMS) was started by the The National Society of The Colonial Dames of America (NSCDA) in 1928 to give students of American Indian descent the opportunity to pursue careers in nursing. Intended originally to benefit female nursing students, the program has now expanded to include both male and female students pursuing careers in healthcare for the benefit of their communities. The Martha L. Walden Fund was established to endow the AIMS so that the program continues in perpetuity.
Museum Alliance Grant Fund
In 2020, the NSCDA launched The Great American Treasures Museum Alliance to unite Dames-owned and operated historic properties in advancing our long-standing commitment to historic preservation. To date, sixty-four historic properties, museums, and memorials have joined this free program that unites their passion, resources, and reach. Member sites are eligible to receive funding through the NSCDA Museum Alliance Grant Fund. Created through the NSCDA Comprehensive Campaign the Museum Alliance Grant Fund awards four $5,000 competitive grants annually.
Support Dumbarton House with Stocks, Bonds, and Other Securities
Giving stocks, bonds or other securities allows you to support Dumbarton House while potentially realizing significant tax benefits.
Dumbarton House is owned and operated by The National Society of The Colonial Dames of America, a non-profit under section 501 (c) (3) of the United States Internal Revenue Code. The NSCDA's tax identification number is 53-0224364. Your contribution to The NSCDA may be tax deductible because you received no goods or services in exchange.
There's something for everyone at Dumbarton House.
Our donors help us maintain Dumbarton House with the newest exhibits and activities.