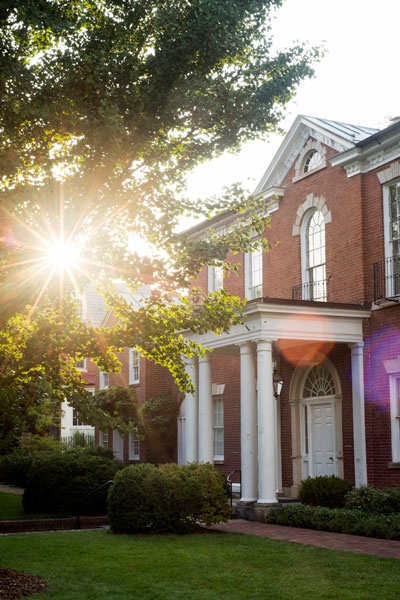 The mission of Dumbarton House, the national headquarters of The National Society of The Colonial Dames of America (NSCDA), is to support the NSCDA Corporate Societies and their members; to maintain an historic museum property, which serves as a resource for the NSCDA nationally; and to contribute to the cultural life of the surrounding community.
Through the interpretation of its historic site and collections, Dumbarton House Museum promotes the understanding of historic preservation and of the early history of our nation, so that the lives and ideals of early Americans inspire current and future generations.
Details of our organization and achievements are presented in our annual reports.
In 1927, the National Board of The National Society of the Colonial Dames of America (NSCDA) approved that the Society should "acquire an old, historic …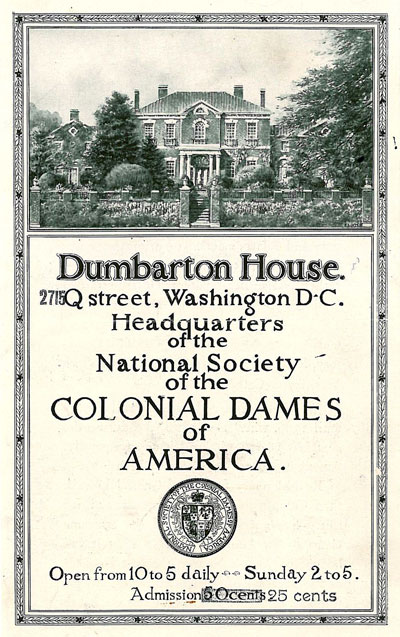 We're happy to partner with neighboring historic sites and organizations to enhance cultural life in the Washington, D.C. community.
Museum Organizations & Associations
Georgetown Business Improvement District
Cultural Tourism DC
H-DC History and Culture Website and List
American Alliance of Museums
Destination D.C.
The National Trust for Historic Preservation
Citizens Association of Georgetown
Learn More about Dumbarton House