Friday Morning Music Club
Please join us on select Thursday evenings for live classical music concerts performed by the Friday Morning Music Club, a community of music lovers and musicians that has promoted classical music in the Washington area for over 130 years. Each concert is free and open to the public. Donations are welcome. See the full schedule below: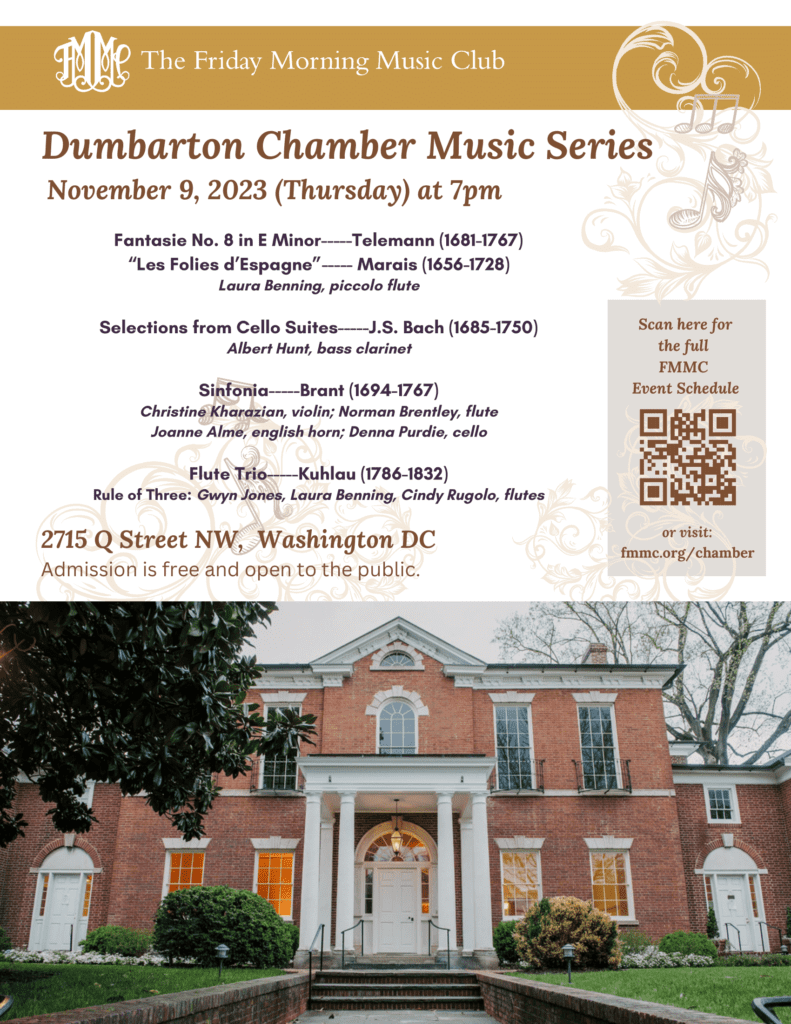 Full schedule:
Thursday, November 9 from 7 to 8pm
Thursday, January 11 from 7 to 8 pm
Thursday, March 14, from 7 to 8 pm
Thursday, May 9, from 7pm to 8pm
Concerts are held in the museum's Belle Vue Room, which can be accessed through the lower terrace off the parking lot. For location and directions visit dumbartonhouse.org/visit and scroll to the bottom. Seats are available on a first come, first served basis. Groups are welcome. RSVPs are not required.
To learn more about the Friday Morning Music Club (FMMC), visit their website: https://fmmc.org/.