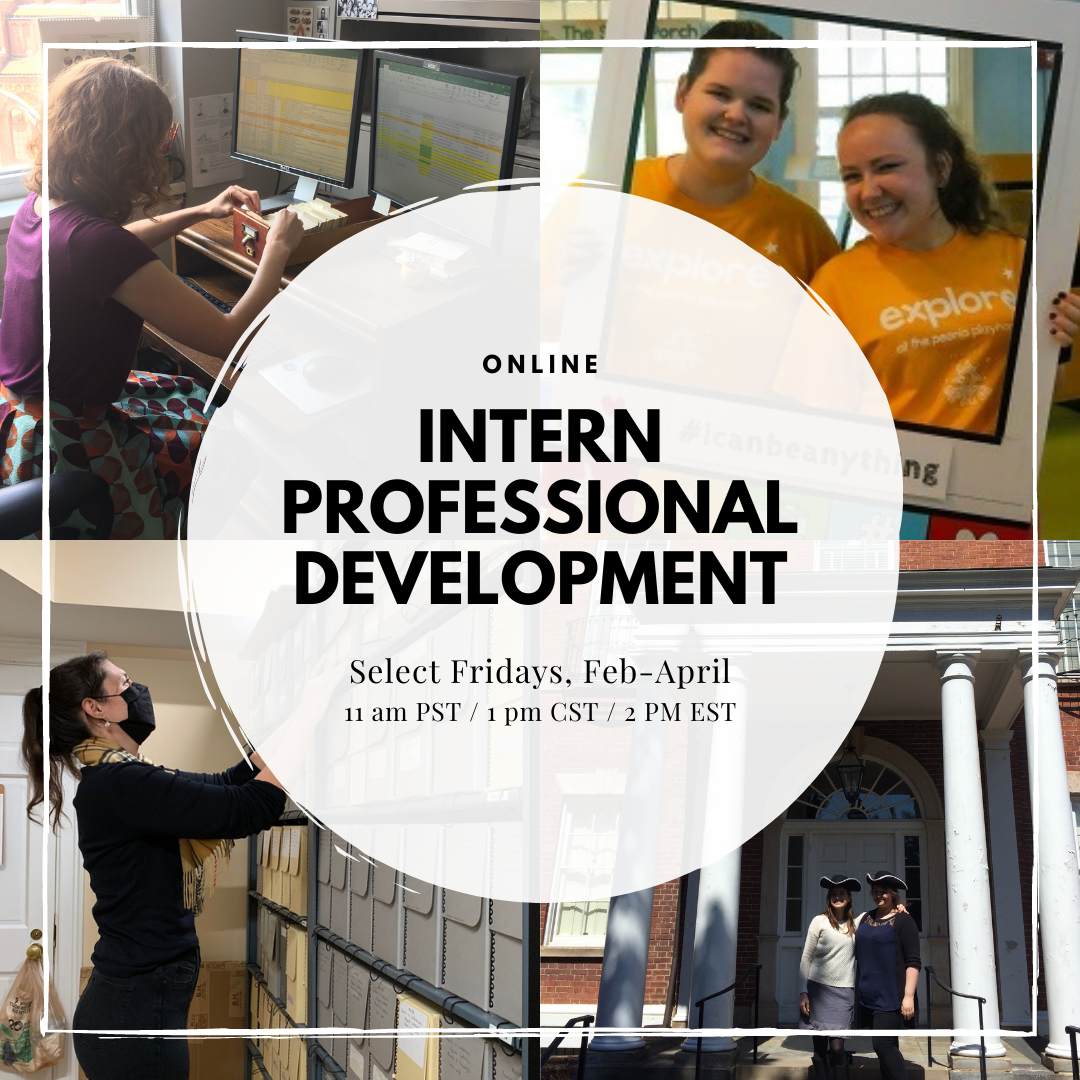 Intern Professional Development
Calling all museum interns and young museum professionals! Interested in learning more about different types of museums and museum departments? Join us for any or all of our 6 online sessions from February through April to explore museums from around the country, speak with museum professionals, and network!
These sessions are meant to be participatory, so the more involved you are, the more you'll get out of it!
Feel free to invite museum interns and similarly positioned interested parties.
Free registration at http://bit.ly/internPD2021spring
Full Schedule:
Feb 12: Overview of Departments at the Chicago History Museum
February 26: Serving Audiences with Dumbarton House
March 12: Collections at the The Westmoreland Museum of American Art
March 26: Overview of Departments with the Exploratorium
April 9: Challenges in the Museum Field with the Peoria PlayHouse Children's Museum
April 23: Future of Museums with the Harvard Extension Program in Museum Studies