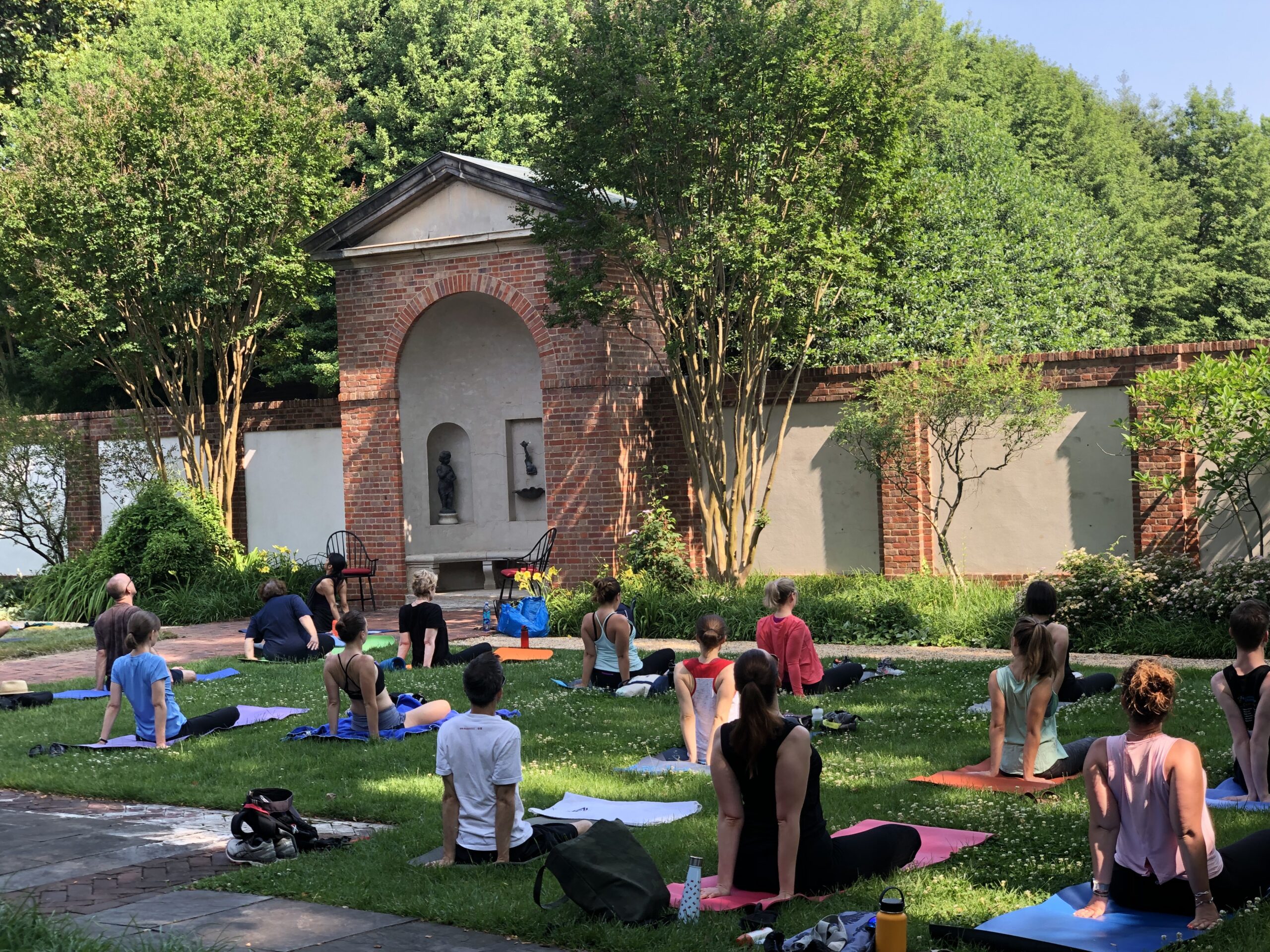 Sunday Serenity Yoga
Join local yoga instructors for our 8th annual summer Sunday yoga series at Dumbarton House. Enjoy our serene outdoor space for this 60 minute all-levels class that should be fun and challenging for both experienced yogis and yoga skeptics alike! Attendees should bring their own mat and must complete a waiver to participate.
A $5 donation per person is suggested for the class. Please give donations directly to the instructor, who will provide a donation box or cash app the day of. Reservations are not required but are encouraged to expedite the sign-in process. Donations to Dumbarton House to support programs like this are welcomed. Donations can be made online during registration or with cash before or after the class.
Class will be canceled if rain is in the forecast at or after 8:00 am the morning of class. Rain cancellations can be confirmed Dumbarton House's Social Media Pages (Facebook, Twitter, Instagram) @DumbartonHouse
---
Instructor Schedule:
6/5/2022 Patricia Tillman
6/12/2022 Patricia Tillman
6/19/2022 Rachel Morrison
6/26/2022 Anna Franklin
7/3/2022 JoAnn Hill
7/10/2022 Morgan Bailie
7/17/2022 Anna Franklin
7/24/2022 Rachel Morrison
7/31/2022 Anna Franklin
8/7/2022 Anna Franklin
8/14/2022 Rachel Morrison
8/21/2022 JoAnn Hill
8/28/2022 JoAnn Hill
Instructor Bios
JoAnn Hill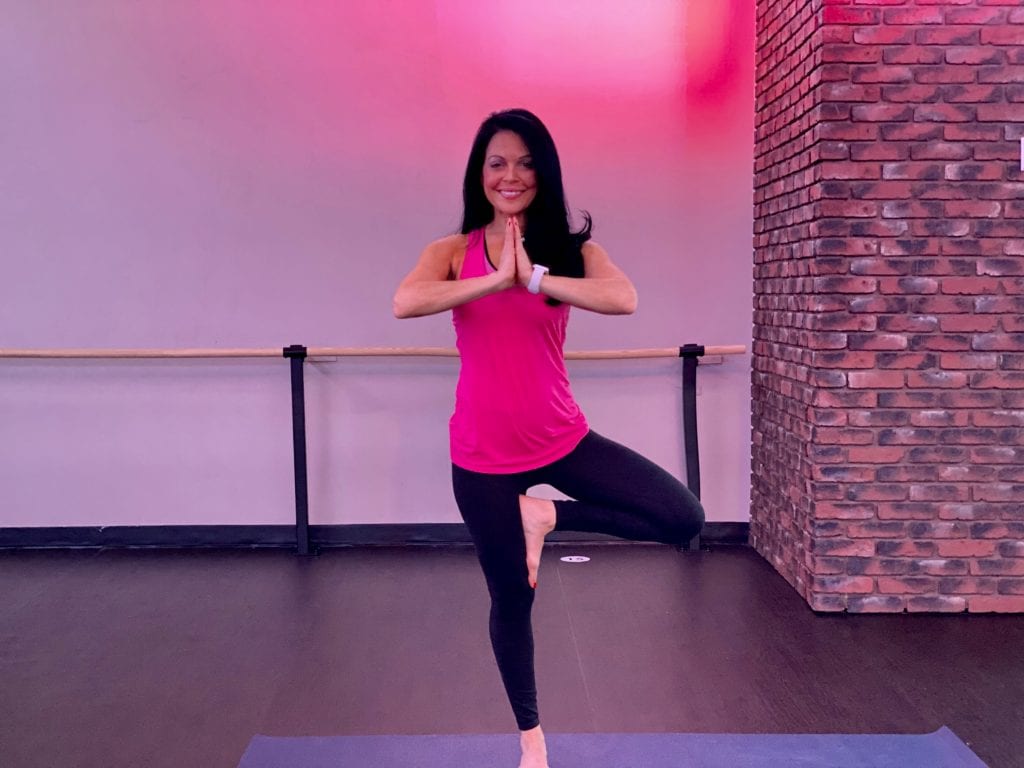 JoAnn is an enthusiastic yoga, barre, and group fitness instructor who loves to inspire others to commit to long-term fitness and wellness goals. She initially began practicing yoga to compliment her active lifestyle, and soon fell in love with the empowerment, serenity, and grounding it brought to her life. Energetic and motivated, JoAnn works hard to create an inclusive and engaging environment. When she's not teaching, JoAnn enjoys writing and is the author of Secret DC: A Guide to the Weird, Wonderful, and Obscure. She loves cooking plant-based recipes, reading, and spending as much time outside as possible being active.
Trish Tillman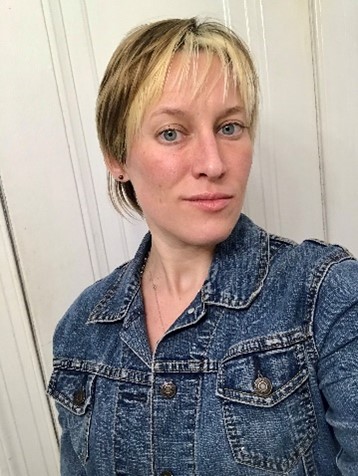 Trish Tillman has taught yoga all over the Washington, DC metro area since 2013. In addition to her original teacher training, she completed an advanced yoga teacher training with Hari-kirtana das and Ashley Litecky Elenbaas in 2019. Trish originally started practicing yoga to help herself deal with the physical stresses of her martial arts training, and the mental and energetic stress of being in grad school for a PhD in History, which she has since completed. Her teaching style is natural, intuitive, inclusive, and is informed by her over 3,000 hours of yoga teaching experience, as well as natural body movement from her many years of practicing Gracie Jiu Jitsu. Trish has taught pretty much every kind of yoga, from hot yoga, to yin, to vinyasa, but, for this class, you can expect an energizing, balanced, all – levels vinyasa flow.
Rachel Morrison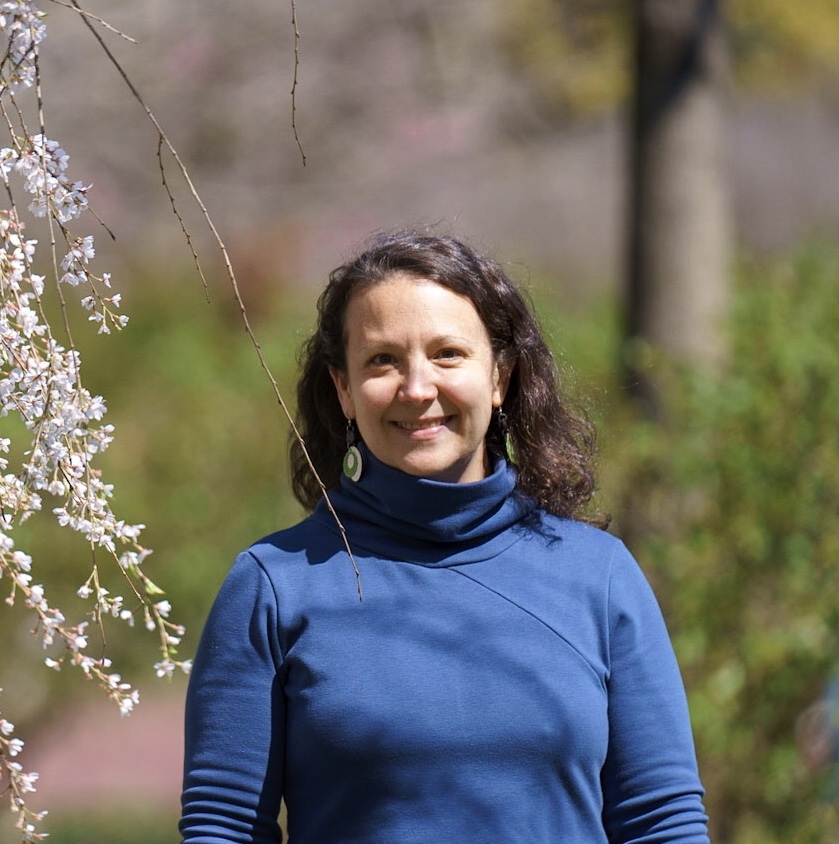 Rachel is a personal trainer and yoga instructor passionate about helping people understand themselves more fully through movement. She completed her 200 hour training with Eric Schwarz and her 500 hour training with Alicia Moyer. Her extensive background in dance infuses her yoga sequencing with creativity and her classes focus on deepening awareness as well as balancing strength and flexibility. She considers herself a lifelong student and continues to study the ancient philosophies at the core of the yogic tradition, infusing each class with a spiritual grounding.
Morgan Bailie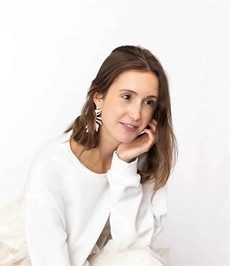 Morgan has a passion for helping her students find strength, mobility, and flexibility through a mindful and grounding yoga practice. After over a decade and a half of professional dance training, Morgan came to yoga with strong body awareness but an inability to focus her mind on the present moment. Through the physical and spiritual practice of yoga, Morgan found a connection with herself that allowed her to better manage the anxieties and stress of everyday life. Morgan leads Vinyasa, Yin, Restorative, and Prenatal yoga classes and always encourages students (and herself!) to play with new movements even when it feels silly or imperfect.
Anna Franklin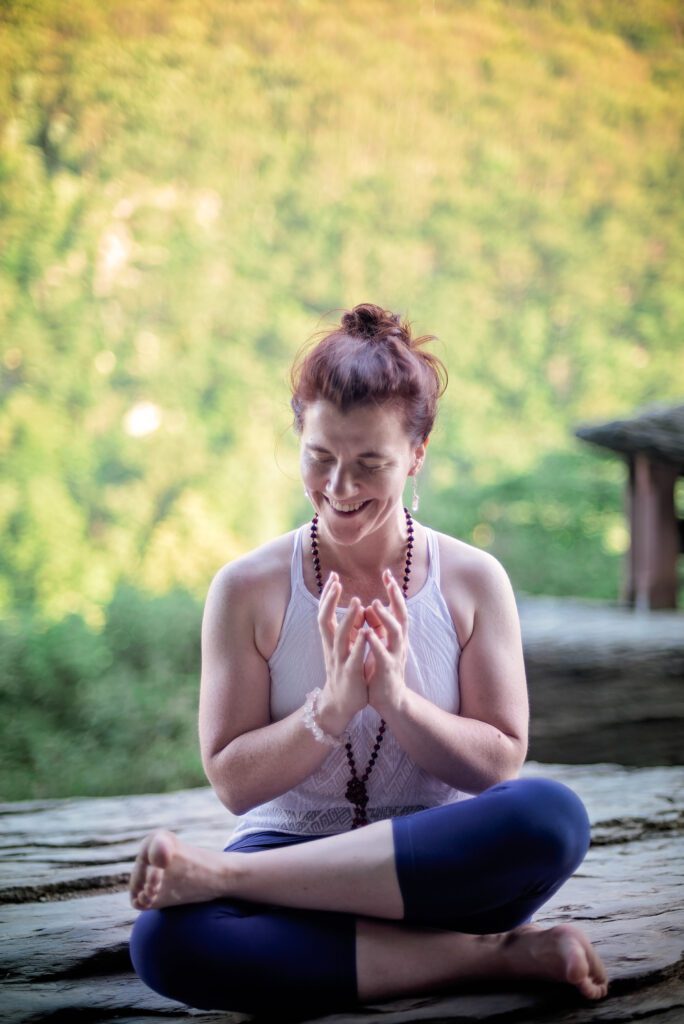 When she suddenly became a part-time caretaker to a parent and then a sibling, Anna not only found the strength and courage in yoga to be a little kinder and a bit more patient, but also found herself increasingly attracted to the idea of sharing this healing practice with others. As a teacher, Anna strives to create a warm and welcoming community with her students while also focusing on the rigor of the practice to cultivate the rich and universal spirituality that yoga offers. She brings a sense of humor and deep care to her meditation and yoga classes. Her approach to teaching, much like her other work as a career coach and community organizer (and pet sitter extraordinaire!) is embodied by the spirit of cura personalis, or care for the whole person. If you take a class, workshop, or attend a retreat with Anna, you can expect some time with your breath, space for reflection (and maybe some chanting!). Anna completed her 200 hour Vinyasa yoga teacher training in 2014 at The Studio DC and her 220 hour Kundalini Yoga TT in 2017 at Lighthouse Yoga Center, and recently graduated from The Living School at the Center for Action and Contemplation with Fr. Richard Rohr, OFM.
Connect with Anna on Instagram , Facebook or her website learn more about her new work with individuals and organizations dealing with Burnout. You can find all this info in one place here, including opportunities to work with Anna 1:1 on meditation, breathing, yoga (including aerial yoga!), & tools to combat burnout.