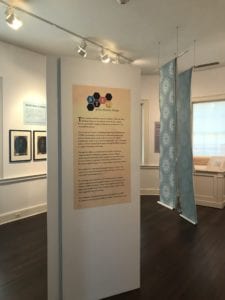 The disciplines of Science, Technology, Engineering and Mathematics (STEM) are essential to further how we understand, preserve and interpret historic houses and the collections contained within. Conservators, curators, fine art movers, artists and a variety of museum staff use systems and methods developed through the STEM disciplines to support and enhance their work.
Through this exhibit you will discover how STEM is involved in examining historic building plans, producing historic wallpaper, conducing microscopic paint analysis and painting restoration, aiding in frame construction and crate manufacturing, facilitating X-ray fluorescence and developing 3-D scanning, casting and printing methods.
Never before have museum professionals had access to such a wide array of technological innovations to assist with historic preservation, conservation and interpretation!
We encourage you to think about how STEM disciplines strengthen museum experiences. Archaeological remains are often only uncovered thanks to STEM technologies. Virtual reality experiences and mobile apps are increasingly being used by museums to allow visitors to more fully engage with their surroundings.
The combination of traditional historical research methods and STEM developments is the clear path towards more deeply understanding our past.