An exciting exhibition series, The Exchange, is designed to present a couple of items from history in a way that engages visitors and helps them reflect on issues over time.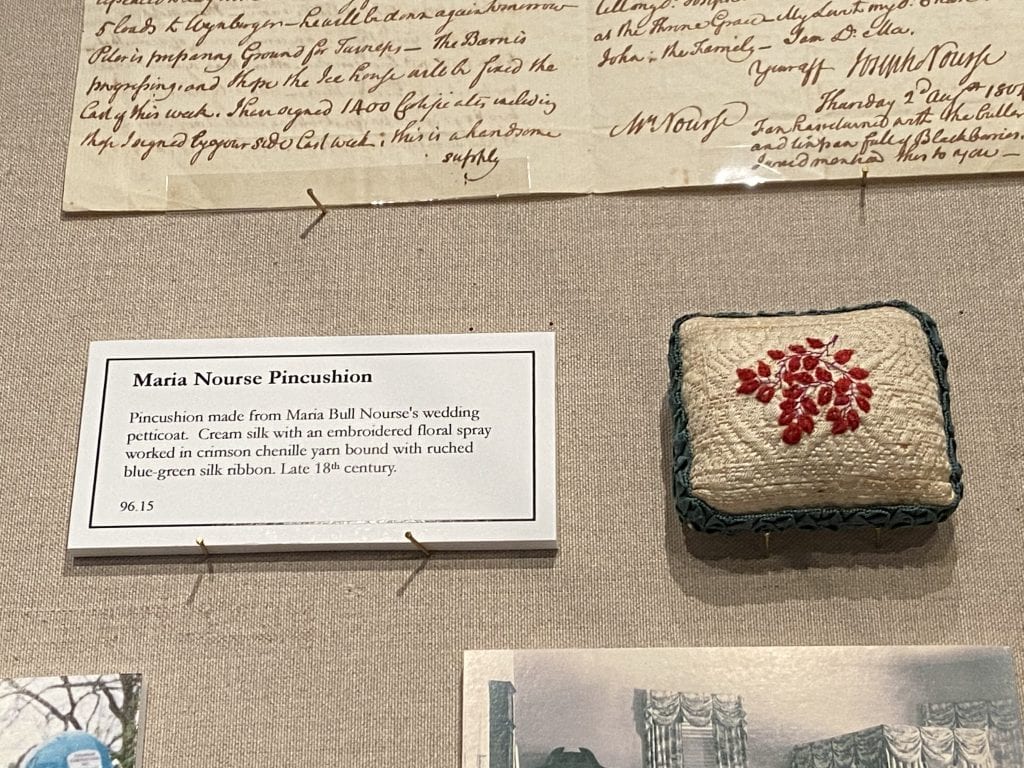 The Exchange 2020|1, the ninth in the series, highlights the role of women in creating and preserving Dumbarton House. Among those highlighted are Susanna Woodrow (mother-in-law of Samuel Jackson, builder and first occupant of Dumbarton House, who may have funded the construction of the house), Sarah Louisa Rittenhouse (born in Dumbarton House in 1845 and a Georgetown preservationist), and Emily Cresson Newbold (the woman who sold Dumbarton House to the Dames, ensuring its future preservation). We hope you are able to stop by soon to read about the rest of the women and their involvement with Dumbarton House!
This exhibit continues the theme of women in history as part of our year-long celebrations of the hundredth anniversary of the passage of the 19th amendment. Come to Dumbarton House to learn about preservation in all its forms!